Site Setup Allow Cookies Hide This Box Auto Login
Product Pages Hide After Choice Show Additional Information Show Imperial

Infinite
Resources
Infinite Resources
We will be adding a range of resources based on the craft workshops that we run at festivals as well as many items that we manufacture ourselves.
Craft Kits for Groups
Kits of craft materials and equipment for schools, youth groups, churches, adult groups.
Christian Resources
We manufacture a large range of resources for Christian Youth Workers as well as use within Church, for outreach and at children and youth festivals.
Messy Church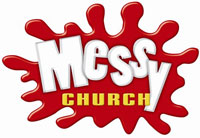 Trade & Wholesale Packs
Packaged items for resale through shops. All items are avaliable to retail buyers at our recomended retail price.