Infinite News :

We are open and sending out orders on our standard 5 day turnaround
Site Setup Allow Cookies Hide This Box Auto Login
Product Pages Hide After Choice Show Additional Information Show Imperial

Infinite
Store
Acrylic Picture Panels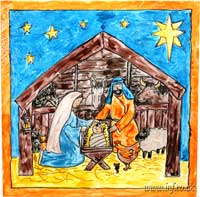 We manufacture a large range of clear acrylic panels that have an image etched upon them that can be painted in. This is an ideal group craft activity. We are able to supply larger quantities of these boards at wholesale prices for resale; please contact us for details. If you require different sizes than those listed please contact us with your requirements. We are constantly increasing our range; please contact us if you have an image (e.g. a corporate logo) that you would like on a board. As it is impossible to photograph clear acrylic with etched white lines, the pictures displayed are of the artwork we used to create them.