Infinite News :

We are open and sending out orders on our standard 5 day turnaround
Site Setup Allow Cookies Hide This Box Auto Login
Product Pages Hide After Choice Show Additional Information Show Imperial

Infinite
Store
Cut Out Image Disks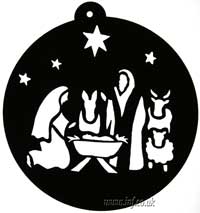 We cut by laser a large range of image disks that can be used as they are or have either coloured tissue paper or cellophane stuck with pva or pritt on the back. Another idear is to colour a sheet of white tissue paper with felt pens the stick that on the back, this works well with the littler ones. For larger orders and reselers please contact us directly for wholesale prices. We use a range of dark coloured, blacks, dark blues, purples etc light weight card to cut chosing a colour that is appropreate for the image this may be different from the colour of card in the image shown.